Outdoor Adventure / Fishing Shirt - TROPICANA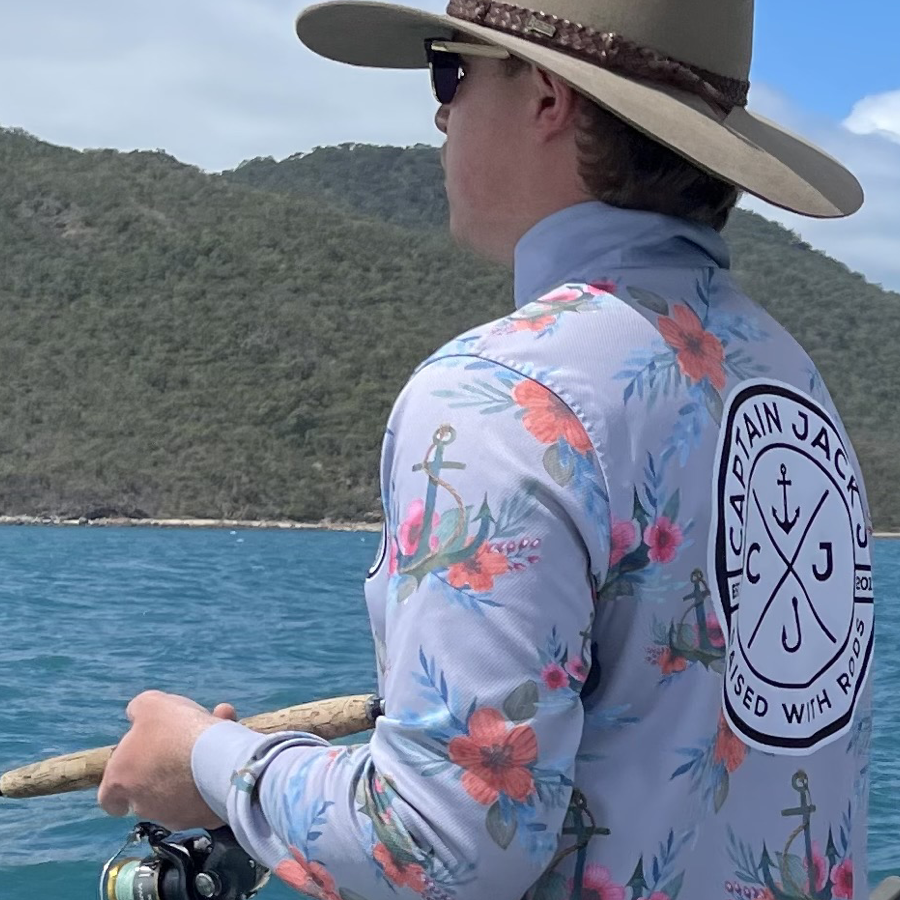 $55.00
or make 4 interest-free payments of $13.75 AUD fortnightly with
More info
Check our Custom Size Chart to make sure you have the right size for you!
Introducing our Tropicana Outdoor Fishing Shirt – a vibrant, versatile garment that encapsulates the essence of beachy fun vibes. Whether you're boating, jet skiing, or simply lounging in the sand, this shirt is your ticket to a relaxed, stylish experience.


🌺
Beachy Fun Vibes:
Our Tropicana Outdoor Fishing Shirt is a celebration of the beach lifestyle. With its lively, colourful design, it radiates the carefree spirit and excitement of beach adventures.


🌺
Versatile Design:
Designed for outdoor enthusiasts, this shirt is perfect for a variety of activities. Whether you're out on a boat, jet skiing along the coast, or soaking up the sun on the sand, this shirt has you covered.

🌺
Comfortable Fit:
Crafted with comfort in mind, this shirt provides a relaxed fit, allowing you to move freely and enjoy your activities with ease. It's like slipping into a vacation state of mind.


🌺
Durable and Sun-Smart:
Made from high-quality materials, this shirt offers durability to withstand the rigors of outdoor fun. It also boasts excellent 50+ UV protection, ensuring you can enjoy long hours in the sun without a worry.


🌺
Cool and Breathable:
Our shirt features breathable fabric that keeps you cool even on the hottest of days. It's perfect for those moments when you want to relax and feel the gentle sea breeze against your skin.


🌺
Unisex Style:
This shirt is designed to cater to all genders, offering a versatile, unisex fit that complements anyone's beachwear collection.


🌺
Easy to Clean:
After a day of adventure, simply toss it in the wash for easy cleanup. It's designed to be low-maintenance, so you can focus on making memories, not laundry.


🌺
Your Passport to Relaxation:
When you put on this Tropicana Outdoor Shirt, you're not just getting clothing – you're entering a world of relaxation and beachy enjoyment. It's your passport to leisure and fun by the water.

Embrace the colourful, beachy, and fun vibes with our Tropicana Outdoor Shirt. It's your go-to choice for any beach or waterside escapade, from boating to jet skiing to sandy relaxation. Elevate your beach game, stay comfortable, and make a style statement with this versatile garment. Let the good times roll, and enjoy the carefree spirit of the beach in the ultimate beach shirt.