Outdoor Adventure / Fishing Shirt - CAPTAIN CRUISER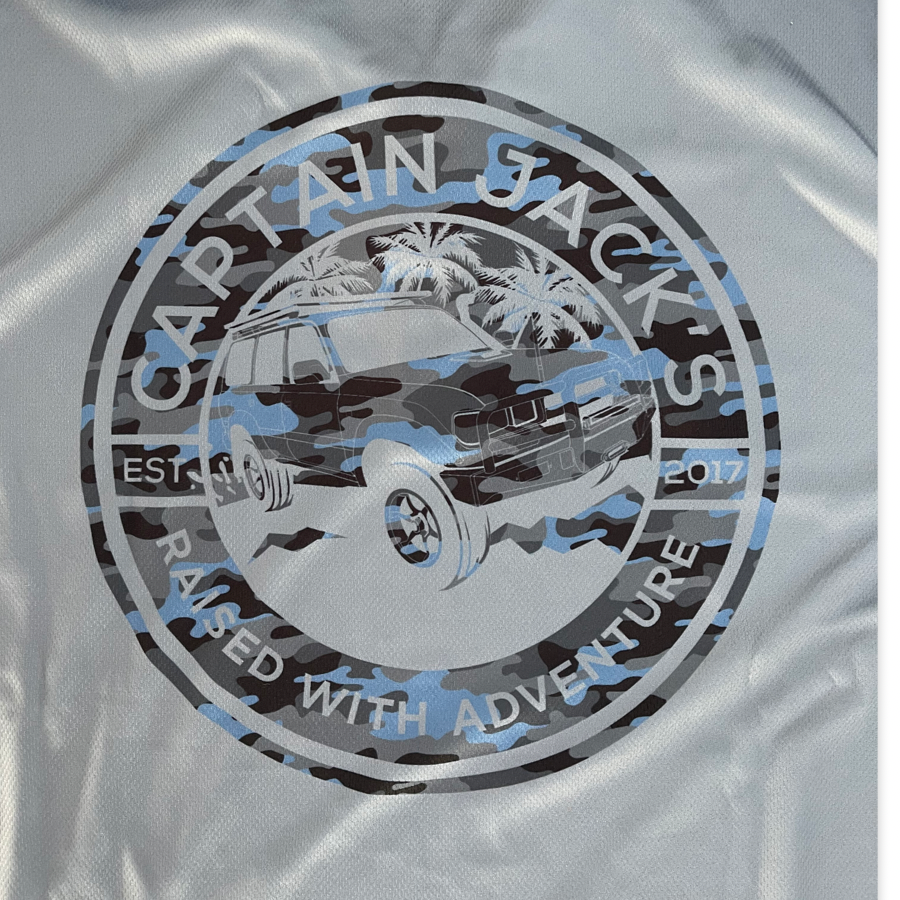 $55.00
or make 4 interest-free payments of $13.75 AUD fortnightly with
More info
Check our Custom Size Chart to make sure you have the right size for you!
Our Light Grey with Camo Cruisahhh Logo Fishing and Outdoor Shirt, designed for all your 4x4 adventures and outdoor excursions!

Are you a passionate angler and adventurer who loves spending time in the great outdoors, especially when it involves 4x4 off-roading? Our Light Grey with Camo Cruisahhh Logo Fishing and Outdoor Shirt is the perfect addition to your wardrobe. Whether you're casting lines by the riverbank or conquering rugged terrains with your trusty 4x4 vehicle, this shirt is designed to keep you comfortable and stylish throughout your outdoor escapades.

Light Grey Colour: The light grey colour of this shirt not only adds a touch of sophistication but also helps you stay cool in the sun, making it ideal for extended outdoor activities.

Camo Cruisahhh Logo: Our iconic Camo Cruisahhh Logo is emblazoned on the shirt, giving it a unique and adventurous touch. It's a badge of honour for those who love outdoor exploration and 4x4 adventures.

Breathable Fabric: Crafted from high-quality, breathable fabric, this shirt wicks moisture away from your body, ensuring you stay dry and comfortable even during hot and sweaty outdoor adventures.

Durability: We understand that outdoor activities can be tough on your clothing. That's why our Fishing and Outdoor Shirt is designed to withstand the wear and tear of your adventures, so you can rely on it season after season.

Versatile Design: This shirt is perfect for a wide range of outdoor activities, from fishing by the lake to exploring challenging 4x4 trails. It's designed to keep you comfortable in various weather conditions.

Multiple Sizes: Available in a range of sizes, including 3XL for those who prefer a roomier fit, ensuring that everyone can enjoy the comfort and style of this shirt.

Get ready to make a statement with our Light Grey with Camo Cruisahhh Logo Fishing and Outdoor Shirt. Order yours today and embark on your next 4x4 adventure in style. Embrace the outdoors and wear your passion proudly!

Please note that availability may vary, and it's always a good idea to check our current inventory for the latest product offerings.  Please check the our Captain Jack's custom SIZE CHART included in the photos (not like other brands).  These actual sizes may differ by <>3cm.