Outdoor Adventure / Fishing Shirt - CAPTAIN BANANA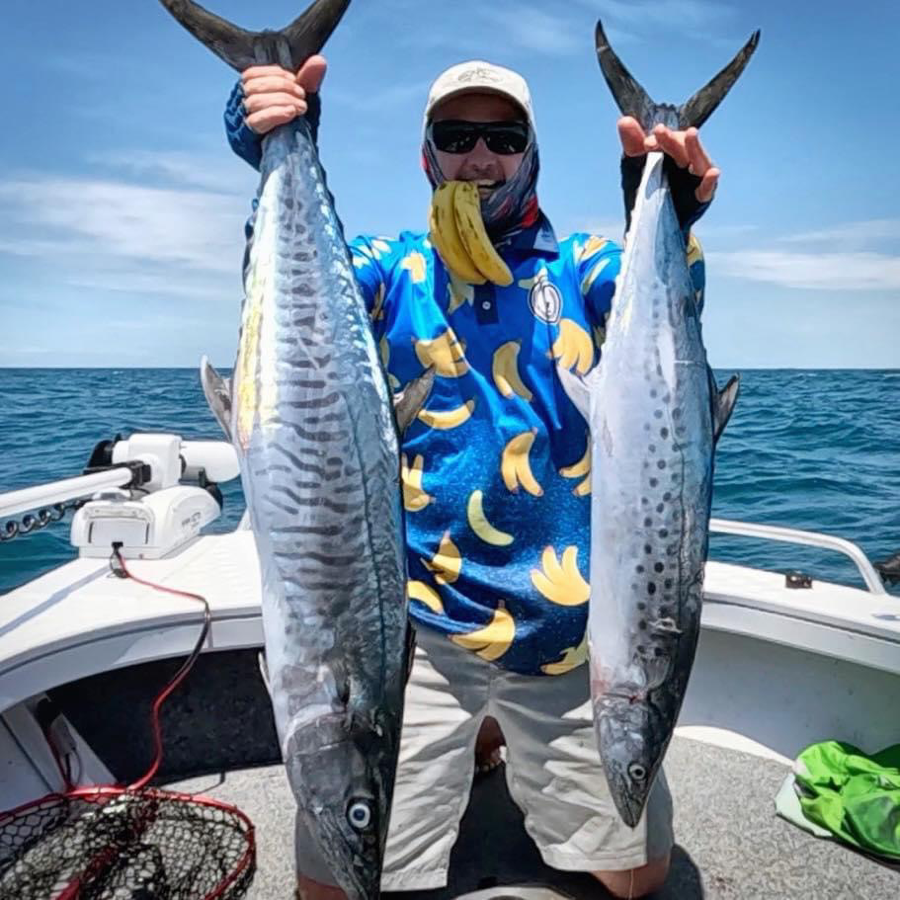 $55.00
or make 4 interest-free payments of $13.75 AUD fortnightly with
More info
Check our Custom Size Chart to make sure you have the right size for you!
Are you an angler who's superstitious about bananas on a fishing trip? Then our "No Bananas on Board" Fishing and Outdoor Shirt is a must-have for you. This shirt combines function and style while honouring the age-old superstition that bananas are bad luck on a fishing journey. With an ARPANSA rating of 50+ for superior sun protection, you can enjoy your outdoor adventures with peace of mind.


🍌 No Bananas On Board Design: Show your commitment to the fishing superstition with our custom "No Bananas on Board" design, sure to spark conversations and laughter among your fellow anglers.

🍌 Maximum Sun Protection: ARPANSA rated 50+ for ultimate protection against the sun's harmful rays. Shield yourself from sunburn and UV damage, allowing you to focus on the catch of the day.

🍌 Moisture-Wicking Fabric: Our shirt features advanced moisture-wicking technology to keep you dry and comfortable, no matter how hot or humid your fishing trip gets.

🍌 Quick-Dry and Breathable: If you encounter sudden rain or splashes, our quick-dry technology ensures you stay comfortable. The breathable fabric helps you stay cool during your outdoor adventures.

🍌 Durable and Versatile: This shirt is built to withstand the demands of the great outdoors, making it perfect for fishing, hiking, camping, and other activities.

🍌 Available in Multiple Sizes: Find the perfect fit for you with our range of sizes, ensuring a comfortable and stylish experience.

Embrace the Tradition, Leave the Bananas Behind:
Join the ranks of anglers who believe in the "No Bananas on Board" superstition while looking great and staying protected from the sun. Whether you're a firm believer or just want a unique fishing shirt, our "No Bananas on Board" Fishing and Outdoor Shirt is a fantastic addition to your outdoor wardrobe.🍌🍌
Please check the our Captain Jack's custom SIZE CHART included in the photos (not like other brands).  These actual sizes may differ by <>3cm.