Outdoor Adventure / Fishing Shirt - CAPTAIN CAMO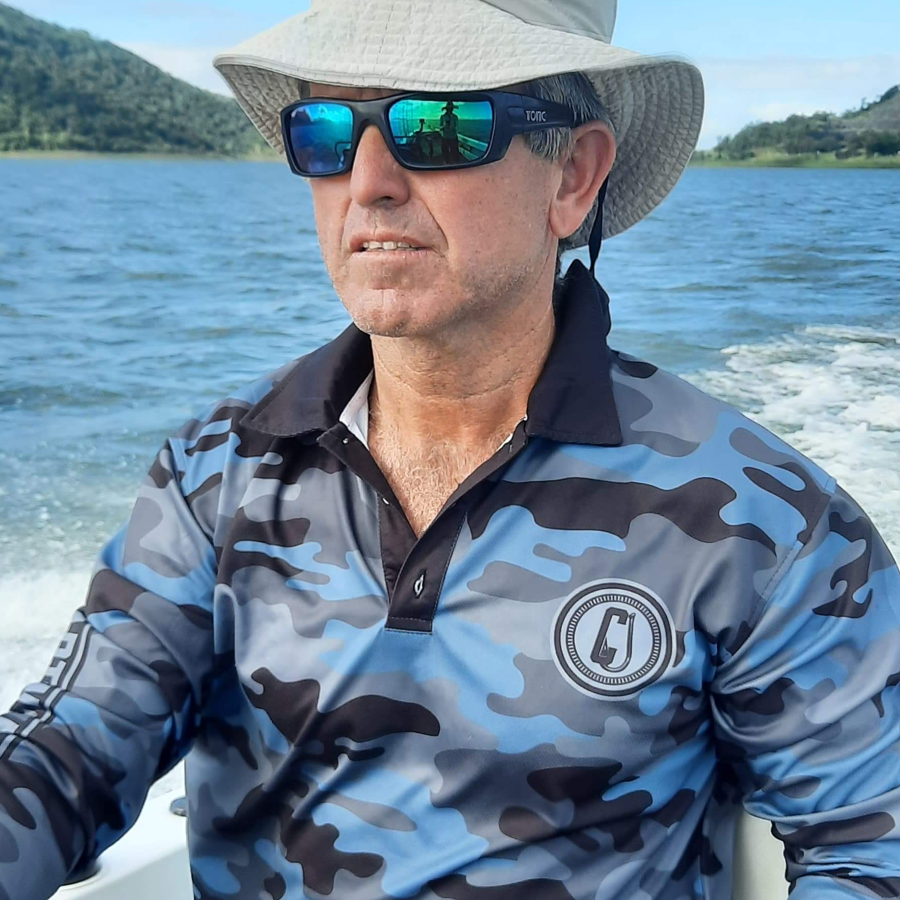 $55.00
or make 4 interest-free payments of $13.75 AUD fortnightly with
More info
Check our Custom Size Chart to make sure you have the right size for you!
Introducing the Camo 4x4 Adventures Fishing and Outdoor Shirt - Conquer the Wild in Style!

Are you ready for thrilling 4x4 adventures, heart-pounding fishing excursions, and unforgettable outdoor experiences? The Camo 4x4 Adventures Fishing and Outdoor Shirt is here to accompany you on every adrenaline-fueled journey.

1. Camouflage Mastery: The Camo shirt takes camouflage to the next level, ensuring you remain hidden in the wilderness while making a fashion statement. Blend seamlessly with your natural surroundings and embrace the spirit of the great outdoors.

2. Moisture-Wicking Magic: Say goodbye to discomfort caused by sweat and moisture. The Camo shirt features advanced moisture-wicking technology that keeps you dry, cool, and comfortable, even during the most intense 4x4 adventures.

3. Sun-Smart Design: With UPF protection, this shirt shields you from harmful UV rays. Whether you're cruising in your 4x4 or casting your line by the water, you're protected from the sun's harsh rays.

4. All-Day Comfort: The Camo shirt features a relaxed fit for a comfortable and personalised experience. Move with ease and style as you conquer your 4x4 adventures, fish by the river, or set up camp.

5. Easy Maintenance: When the day's excitement is over, simply toss the Camo shirt in the washing machine for easy cleaning, getting it ready for your next adventure.

Elevate your 4x4 adventures with the Camo Fishing and Outdoor Shirt. Whether you're exploring off-road trails, casting your line, or camping beneath the starry sky, this shirt is the ultimate fusion of style and functionality.

Unleash your inner adventurer and make every 4x4 journey an epic tale. Embrace the challenge, celebrate the wild, and do it all in the Camo 4x4 Adventures Fishing and Outdoor Shirt. Get ready for action, comfort, and style that's as wild as your spirit!  
Please check the our Captain Jack's custom SIZE CHART included in the photos (not like other brands).  These actual sizes may differ by <>3cm.