Outdoor Adventure / Fishing Shirt - CAPTAIN TACO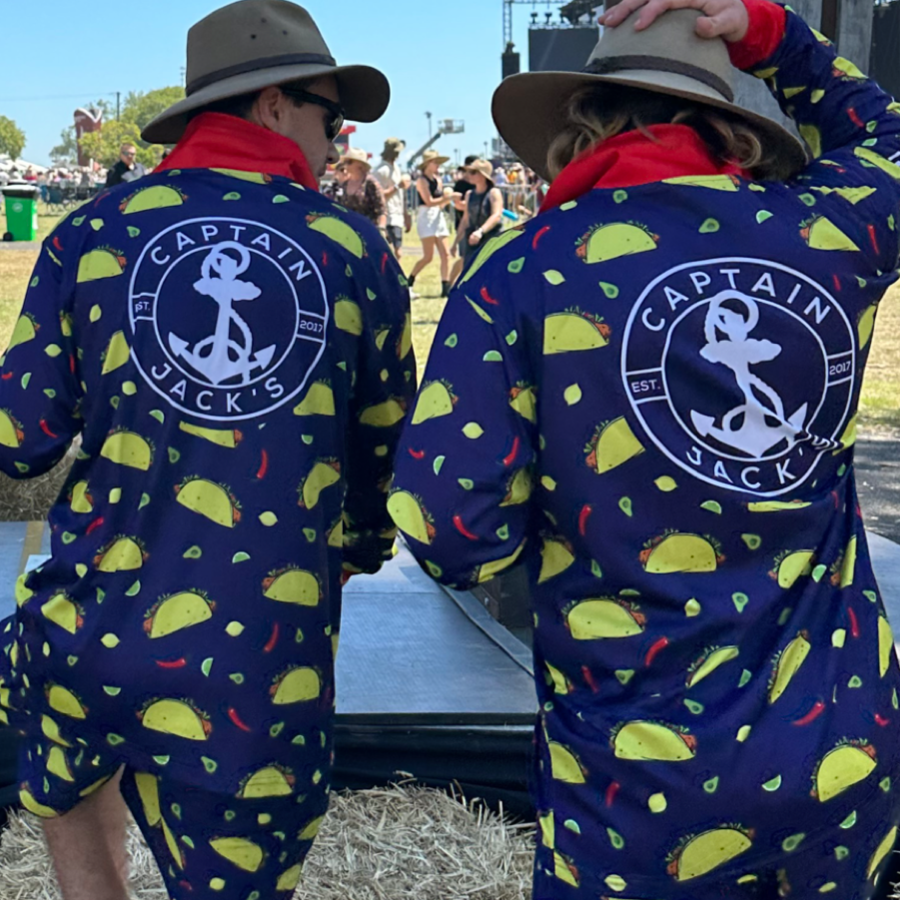 $55.00
or make 4 interest-free payments of $13.75 AUD fortnightly with
More info
Check our Custom Size Chart to make sure you have the right size for you!
Dive into the world of fishing and outdoor adventure with our "Fish Taco" shirt, featuring a fun and lively design that's sure to reel you in. Here's a tantalising product description to whet your appetite:

🎣 Hooked on Style:
Get ready to make a splash in our "Fish Taco" fishing and outdoor shirt. This isn't just clothing; it's a fashion statement for those who appreciate the thrill of the catch and the beauty of the great outdoors.

🌊 Unmatched Comfort:
Our shirt is made for all-day comfort, crafted from high-quality materials that feel as smooth as calm waters on a sunny day. You can fish, hike, or just relax by the campfire in style and ease.

🐟 Fun and Flavourful Design:
The shirt boasts a playful and eye-catching design featuring a delectable fish taco. It's a conversation starter, a nod to your love of fishing and good food, and a reminder that outdoor adventures often come with a side of flavour.

🌞 Versatile for Every Occasion:
This shirt isn't limited to the fishing boat. It's perfect for all your outdoor escapades, from hiking and camping to beach barbecues. Pair it with your favourite jeans, shorts, or khakis, and you're ready to savour the day.

🎁 Perfect for Gifting:
Searching for the ultimate gift for the angler or outdoor enthusiast in your life? Look no further. Our "Fish Taco" shirt is the catch of the day, sure to make any outdoor enthusiast's heart skip a beat.

🛍️ Reel Yours In Today:
Don't let this fantastic catch slip away. Order your "Fish Taco" fishing and outdoor shirt now and showcase your passion for the great outdoors and delicious adventures. It's time to spice up your wardrobe and let everyone know that life is best enjoyed with a side of fish tacos.

Whether you're casting lines in your favourite fishing spot, hiking through the wilderness, or simply want to make a statement about your love for the outdoors, this shirt is your perfect catch. So why wait? Get yours now and let your style be as adventurous as your spirit!
Please check the our Captain Jack's custom SIZE CHART included in the photos (not like other brands).  These actual sizes may differ by <>3cm.