Outdoor Adventure Dress - TROPICANA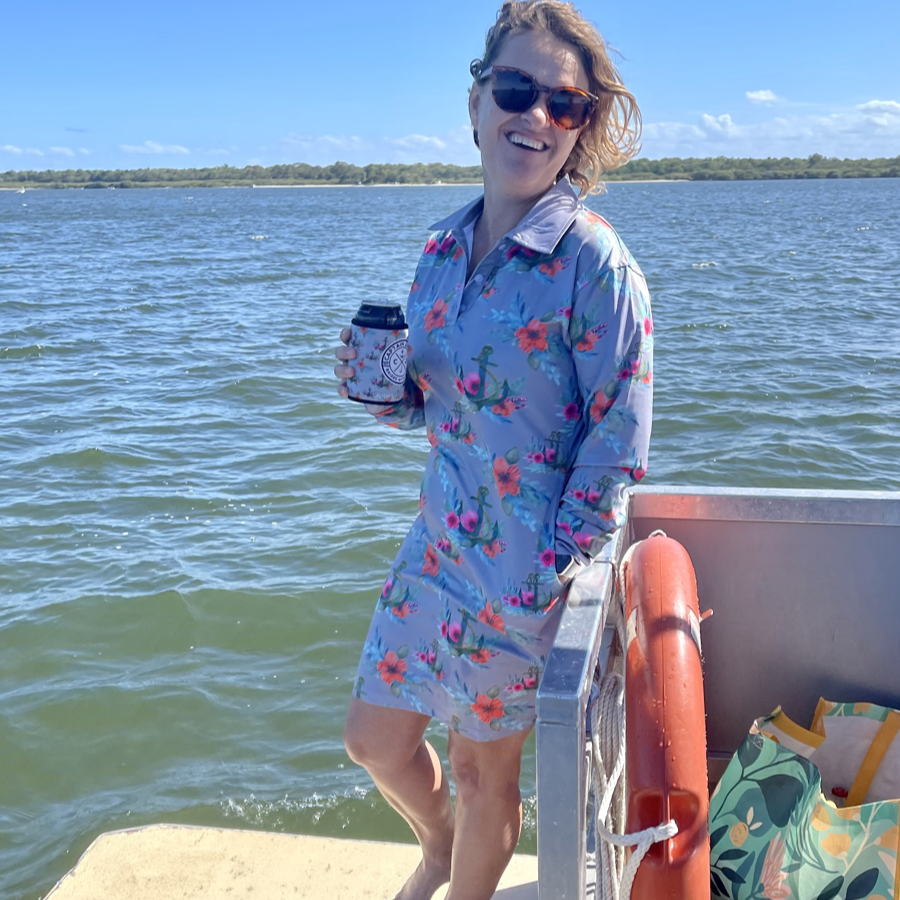 $85.00
or make 4 interest-free payments of $21.25 AUD fortnightly with
More info
Check our Custom Size Chart to make sure you have the right size for you!
Introducing our Tropicana Ladies Outdoor Dress – a burst of vibrant, beachy fun vibes in the form of a dress that's perfect for the outdoors, lounging in the sand, and creating that relaxed, tropical atmosphere. From the beach to lunch with your friends, this dress is your versatile and fashionable companion.

Product Features:

🌺Fun and Colourful Design: Our Tropicana Ladies Outdoor Dress captures the essence of beachy fun with its lively and colourful design. You'll radiate the carefree spirit of the coast every time you slip it on.

🌺Versatile Style: Designed to accommodate a range of outdoor activities, this dress is perfect for days on the boat, thrilling jetski rides, or simply enjoying the beach and its sun-kissed sands.

🌺Comfortable and Relaxed Fit: Crafted for comfort, this dress offers a relaxed fit that allows you to move freely and feel at ease during any adventure. It's your shortcut to achieving that ultimate vacation feeling.

🌺Functional Pockets: Featuring handy pockets, this dress allows you to keep your essentials at arm's reach, making it perfect for stashing small items like sunscreen, sunglasses, or seashells.

🌺Sun-Smart and Durable: Constructed from quality materials, this dress provides excellent 50+ UV protection approved ARPANSA, so you can savour long hours under the sun while remaining protected. Its durable design ensures it can withstand the demands of outdoor fun.

🌺Breezy and Breathable: Made from breathable fabric, this dress ensures you stay cool and comfortable, even on the warmest of days. Enjoy the ocean breeze and sunshine without overheating.

🌺Transition Seamlessly: This dress is not just for the beach. Wear it with ease from your morning swim to a relaxed beachfront lunch with your friends. It's the epitome of casual elegance.

🌺Designed for Women: Tailored with a feminine touch, this dress is thoughtfully crafted for women who appreciate style, comfort, and functionality in one package.

Embrace the colourful, beachy, and fun vibes with our Tropicana Ladies Outdoor Dress. It's your all-in-one solution. Transition effortlessly from your beach adventures to a delightful lunch date with friends. It's not just a dress; it's a lifestyle choice that brings a touch of paradise to your wardrobe. Enjoy a beachy state of mind with this versatile and chic outdoor dress.