Outdoor Adventure / Fishing Shirt - SUNSET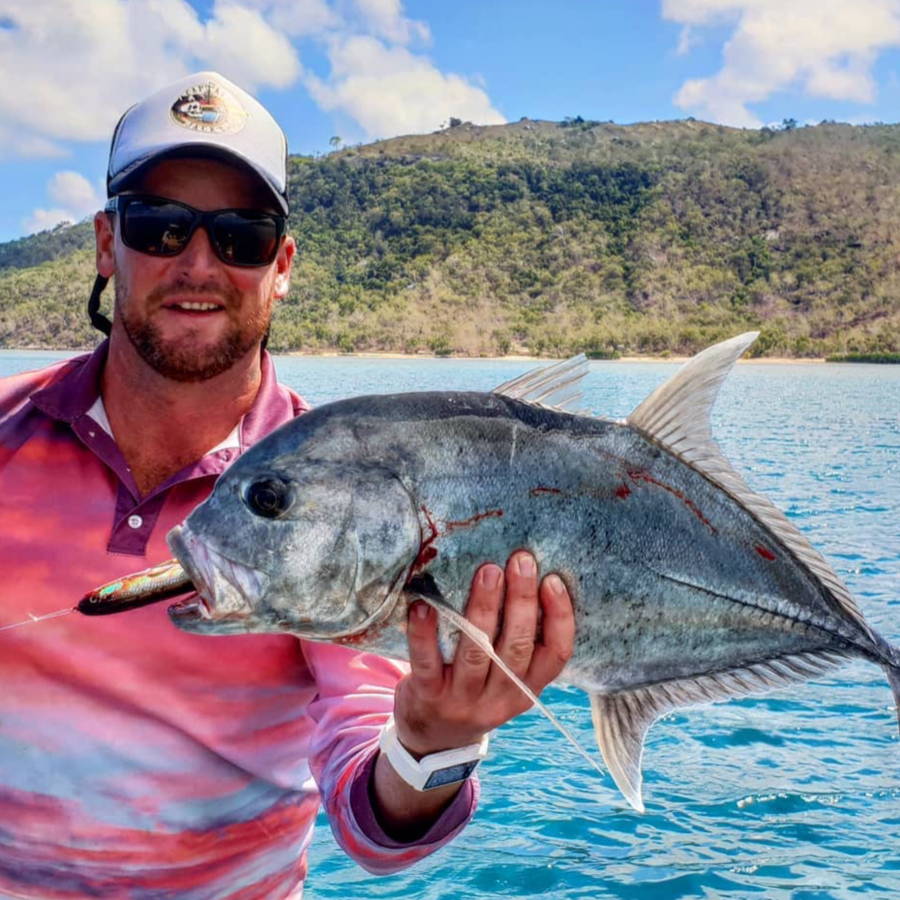 $55.00
or make 4 interest-free payments of $13.75 AUD fortnightly with
More info
Check our Custom Size Chart to make sure you have the right size for you!
Our Sunset Design Fishing and Outdoor Shirt - the perfect addition to your outdoor adventures, designed for all nature enthusiasts and fishing aficionados. This shirt captures the stunning and vibrant colours of a sunset, bringing the beauty of nature right to your wardrobe.

Breath-taking Sunset Colours: Our shirt features a mesmerising and artistically rendered sunset design. The warm hues of red, orange, pink, and purple seamlessly blend into the deep blues of the evening sky. This shirt will not only keep you comfortable but also make you feel like you're chasing the sunset wherever you go.

High-Quality Fabric: Crafted with outdoor enthusiasts in mind, this shirt is made from a premium blend of moisture-wicking and breathable fabric. It keeps you cool on hot days and dries quickly, ensuring you stay comfortable during your outdoor activities.

Versatile and Stylish: This shirt isn't just functional; it's also a fashion statement. The vibrant sunset design will make you stand out in a crowd while adding a touch of nature's beauty to your outfit.

Protection and Durability: The fabric provides UPF sun protection, safeguarding your skin from harmful UV rays. Reinforced stitching and durable construction ensure this shirt can withstand the rigors of outdoor adventures.

Versatile Use: Whether you're heading out for a day of fishing, hiking, camping, or simply spending time outdoors, this shirt is ideal for all your activities. It's equally suited for casual outings and special occasions.

Sizes and Fit:
Our Sunset Design Fishing and Outdoor Shirt is available in various sizes to ensure a comfortable and relaxed fit for everyone.  Check our size chart to make sure of the perfect fit.

Care Instructions:
Machine wash cold, and quick dry time for easy maintenance, making it a hassle-free choice for your outdoor wardrobe.

Embrace the beauty of a sunset with our Sunset Design Fishing and Outdoor Shirt. It's more than just clothing; it's a symbol of your love for the outdoors and a tribute to nature's awe-inspiring colours. Don't miss out on this stunning design. Order yours today and let the sunset accompany you on your next adventure.

*Please note that colours may slightly vary due to different screen settings.*

Experience the magic of a sunset wherever you go. Get your Sunset Design Fishing and Outdoor Shirt now and embark on your next outdoor journey in style!