Outdoor Adventure / Fishing Shirt - CAPTAIN NAVY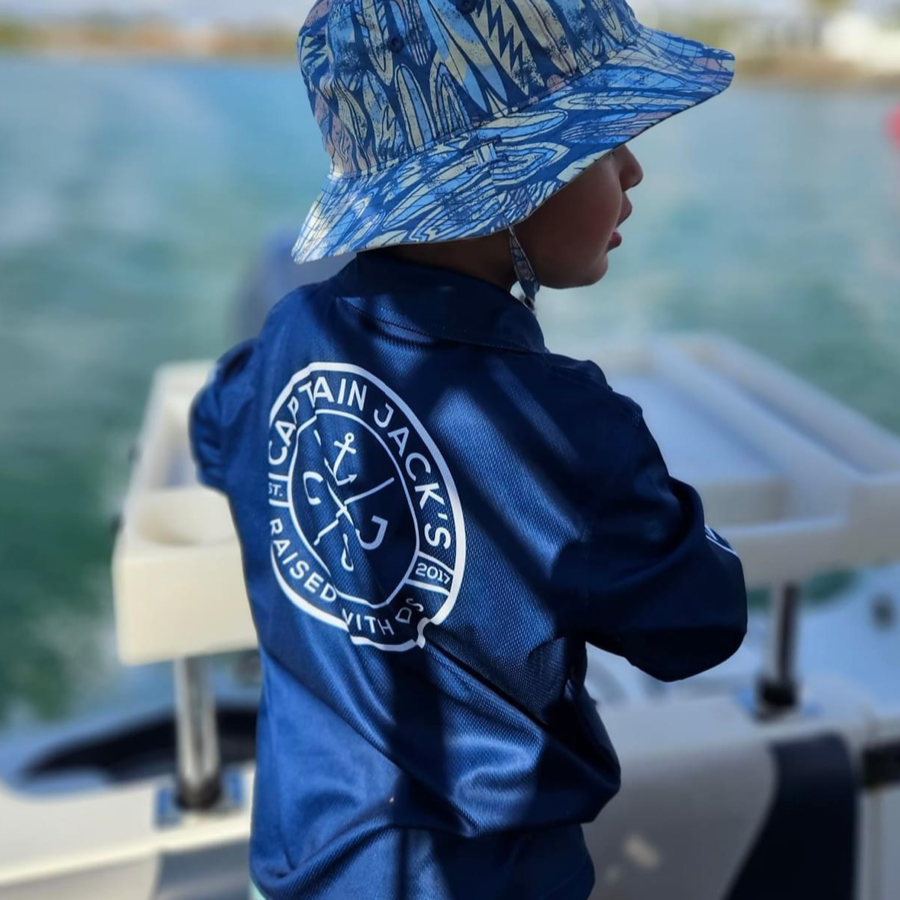 $55.00
or make 4 interest-free payments of $13.75 AUD fortnightly with
More info
Check our Custom Size Chart to make sure you have the right size for you!
A plain navy blue shirt is a simple, single-coloured shirt that is entirely navy blue, without any patterns, graphics, or other colours. It is a versatile and classic piece of clothing that can be worn in various settings, from casual to semi-formal, depending on the style and fabric of the shirt. Navy blue is a popular colour for shirts because it is easy to pair with different pants or accessories and is considered a timeless and stylish choice in men's and women's fashion.

Premium Quality Fabric: Crafted from a high-performance blend of materials, our shirt offers exceptional comfort and durability, making it ideal for extended outdoor adventures.

Breathable and Moisture-Wicking: Designed to keep you cool and dry, our shirt's moisture-wicking technology helps manage perspiration, ensuring you stay comfortable throughout the day.

Sun Protection:  Enjoy your time under the sun without worries.  This shirt offers built-in UV 50+ protection to shield your skin from harmful rays, making it perfect for extended exposure to sunlight.

Versatile Style: This shirt's versatile style allows it to seamlessly transition from a day on the water to casual outdoor activities, making it a valuable addition to your wardrobe.

Relaxed Fit: The relaxed fit of our shirt ensures a comfortable range of motion, making it easy to cast a line or relax on the deck without feeling restricted.

Easy Care: This shirt is easy to care for, so you can focus on your outdoor adventure rather than worrying about maintenance.

Please check the our Captain Jack's custom SIZE CHART included in the photos (not like other brands).  These actual sizes may differ by <>3cm.